Hello my lovelies,
This is the last segment to my Prague series, I hope you enjoyed the photos I took during my travels, this is a beautiful city and hope you visit one day. I did some thorough research about Prague before my travels, dos and don'ts, places to visit and mixed this with things I wanted to do on my bucket list.
Things I did do:
Prague Castle
Try Prague/Czech Beer
Visit the Old Town Hall
See the Astronomical Clock
Visit a spa
Old Town Bridge Tower
Go to the Old Town Square
Kampa
Powder Tower
Old Synagogue
Charles Bridge
Petrin Hill
David Cerny's Public Sculptures
There are some other sculptures I saw but didn't take photos of >>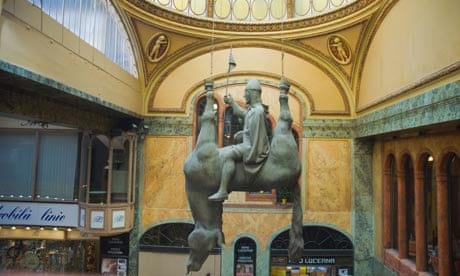 Things I didn't do:
The Loreto
Saw the house from the outside, but not the inside
Paddle Boating
It was spring, therefore too cold to be on the water
Kutna Hora
Our Church Lady Before Tyn
St Nicholas Church
I hope this has helped you to get your travel buzz on! I had a great time in Prague and you can definitely do a lot in a short amount of time. Oh and for you students, don't forget your discount card as they accept NUS pretty much everywhere!
*All images in this post is from Google Images